DIGITAL THINKERS CONFERENCE

IDENTITY & BRANDING
TYPOGRAPHY
--
DECEMBER 2019


Digital Thinkers Conference is an event for designers and web developers to learn, network, discover new trends and technologies, and be inspired by the world of digital design.

The identity design process began with a poster created using only typography and color to communicate the idea of a digital dream. From there, I designed a logo and built a branding system that can be applied to the wide variety of applications needed for the conference.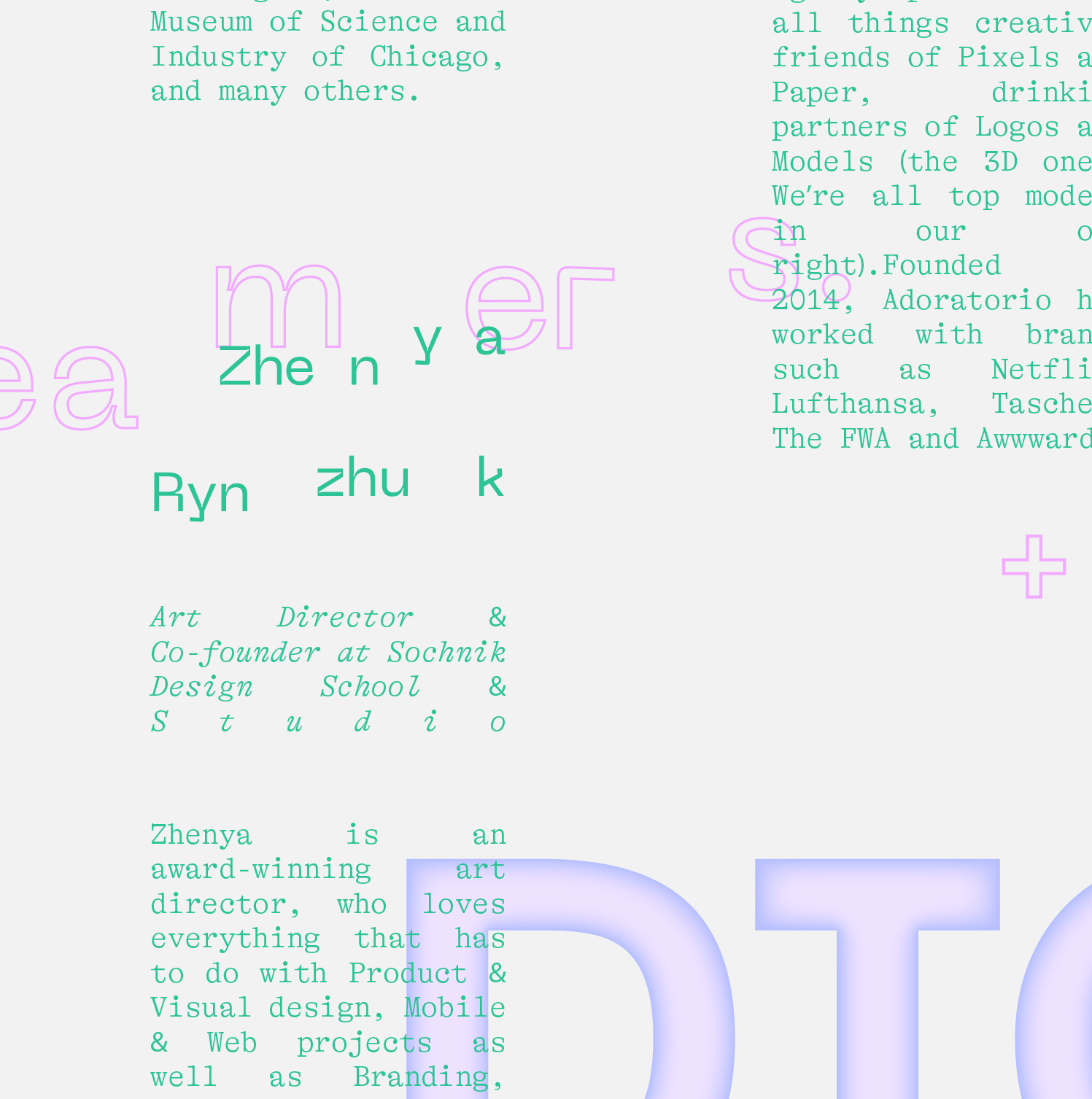 The long and skinny body copy emphasizes verticality, while the spacing created through justification adds a sense of weightlessness. In combination with the cool-toned yet vibrant color palette, the poster sets the tone for an identity system that feels simultaneously dreamy and digital.