ART DIRECTION
BRAND IDENTITY
PUBLICATION DESIGN
PRINT
--
2020


Periscope is a student-made, annual publication showcasing exceptional work from the University of Arkansas Graphic Design program, produced with support from AIGA Northwest Arkansas. The inaugural issue was conceptualized, managed, designed, and published by a close-knit team of designers: Bret Watson, Bri Fill, and myself.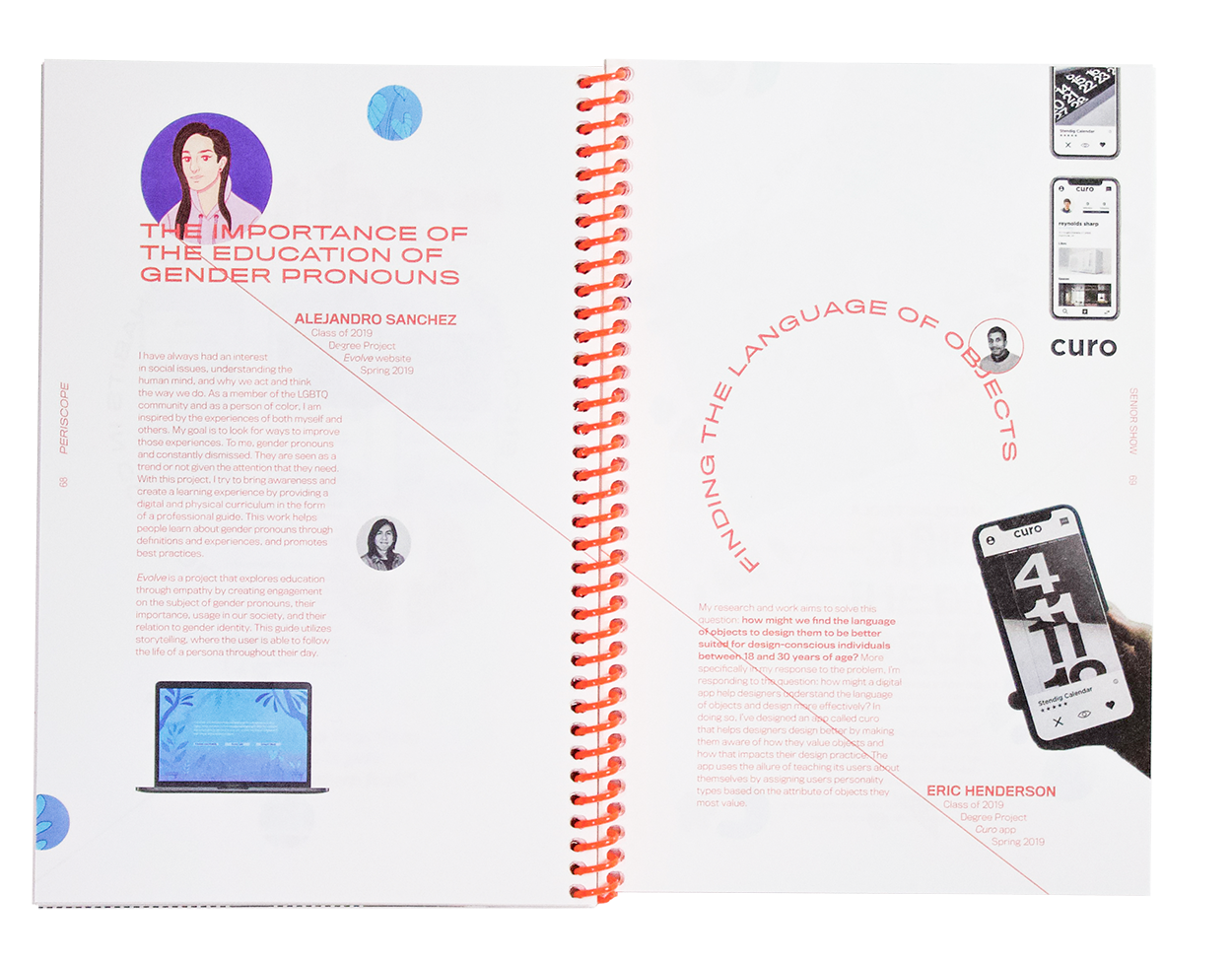 PROCESS

01. IDENTITY

---

The function of a periscope, a mirrored-prism device used to observe what is otherwise out of sight, is in line with what we envisioned for this zine. In a sense, we see the zine as a piece of equipment that allows viewers to really dive in and take a closer look at the design program from a student's perspective.

The logo needed to be timeless and flexible in order to work well across future volumes of the zine. For the final mark, we landed on a minimal, yet structured P letterform that visually resembles an eye and the shape of a periscope. We then repeated the mark to create a pattern for the cover, which doubled as a layout grid used throughout the zine.
FIG. 01
LOGO
FIG. 02
COVER PATTERN
02. CONTENT

---

After creating the brand identity, we shifted our focus from design to outlining and gathering content. We narrowed our list of ideas to five sections we felt best accomplished our goals of highlighting exceptional work from our program, providing design inspiration, and learning from eachother's professional and international experiences.

From there, we selected submissions, reached out for interviews, wrote paragraphs, and collected and edited imagery. Once all the content was compiled, we worked with a copywriter to edit and refine our writing.

FIG. 03
TABLE OF CONTENTS
03. PAGE DESIGNS

---

In order to create consistency across each page, we established an underlying grid to use as a framework for aligning content on a page. This grid was derived from the same logo pattern used on the cover.

In addition to the grid, we used visual elements from the logomark, including the circle and the diagonal angle, to further define a system for typographic treatment across the zine.
FIG. 04
A student submission
FIG. 05
Layout grid made from logo
FIG. 06
Grid pattern repeated on divider pages
04. PRINTING PROCESS
---
We worked with
Moxy Ox
to test different paper options and check our ink colors before printing a full run. Once all samples were approved, the final artifacts were bound using a bright red-orange coil, a fun element visible from any page in the zine.
Copies of Periscope, Vol. 01 were distributed to University of Arkansas Graphic Design students, faculty, and visiting designers from 2018-2019.
Digital copies available upon request.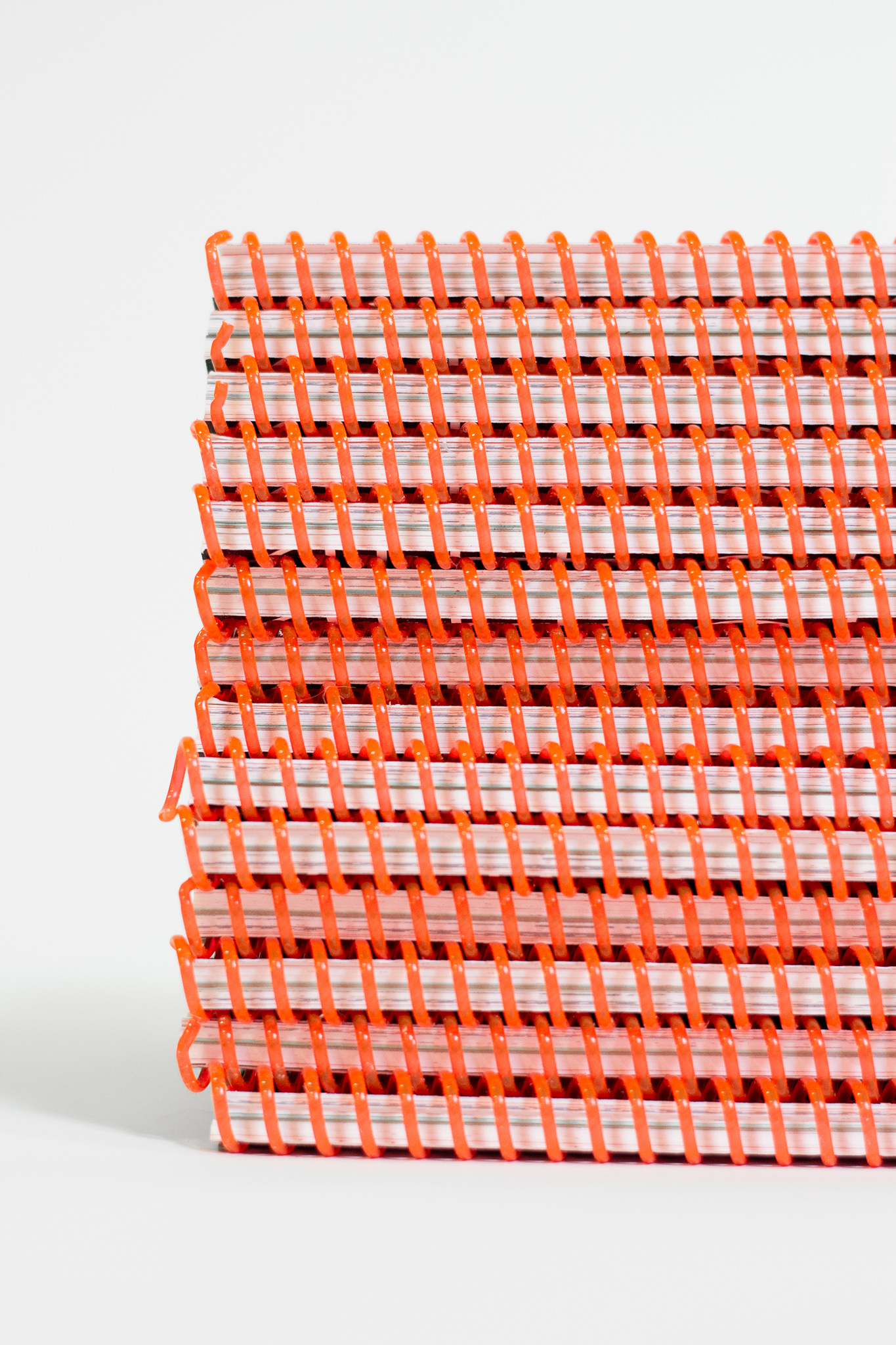 FIG. 07 & 08
Spiral coils
FIG. 09
Spearment paper